2010-05-01
The Solar Dynamics Observatory, or SDO, is the latest NASA satellite to go into action observing our closest star, The Sun. The few images that it has produced so far can only be summed up in one word - Wow!
The first of SDO's amazing solar prominence images
With the ability to show even more resolution and detail than SOHO, SDO is set to provide images and movies of our Sun that will more than surpass the expectations of scientists and public alike. This solar prominence image shows an eruption of plasma that burst from the surface and then rained down again closely following the twisted and tortured magnetic flow lines. What's more, SDO has taken movies of other events like this, which are just as stunning.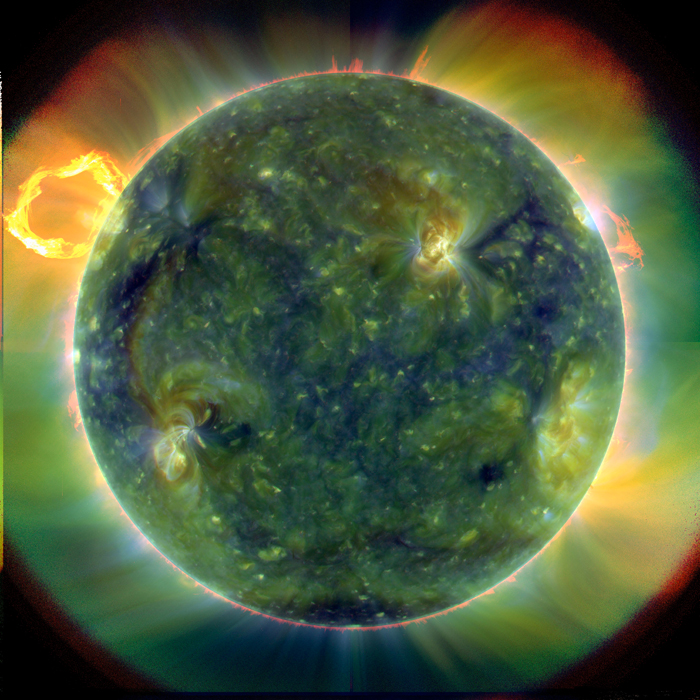 SDO shows off its multi-temperature capability
Check Spacers for more SDO images and movies in the near future.
SpaceHead
Images credit: NASA/SDO/AIA, NASA/GSFC/SDO/AIA